No-Stress Zone for Finals
Presented by the CSM Psychology Club
Tue May 14, 2013
10:00 am - 2:00 pm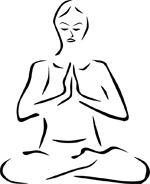 Join the CSM Psychology Club as they help relieve stress prior to the start of finals.
Experts will be on hand to teach meditation techniques, yoga, breathing exercises and other tips for limiting or
avoiding stress.
We will also have therapy animals present, so come pet a cute, furry friend.
Free tea, cookies, Scantrons, Blue Books and #2 pencils.
Categories: