CSM Symphonic Band Concert
Wed Oct 16, 2013
7:30 pm - 9:00 pm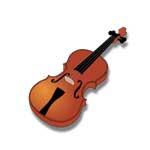 Come and spend an evening with the College of San Mateo Symphonic Band, conducted by Michael Galisatus. The group is a 60-piece wind ensemble performing the works of contemporary and traditional wind band composers.
Works include:
Procession of The Nobles by Nikolai Rimsky-Korsakov
People Who Live in Glass Houses by John Philip Sousa
Aerial Fantasy by Michael Mogensen
Symphonic Prelude by Mark Camphouse.
Cost:
$5.00 at door
Categories: