ASCSM Spring 2014 General Election: Candidate Registration Period
Tuesday, April 8 - Thursday, April 24
Fri Apr 18, 2014
All Day Event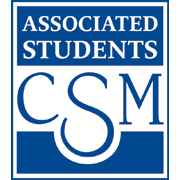 Register as a candidate in the upcoming ASCSM student government elections for the 2014/15 academic year.
Be a part of the participatory decision-making process of the College, learn leadership and event planning skills, and develop communication, conflict-resolution, and other inter-personal skills.
Candidate registraton is open between Tuesday, April 8 and Thursday, April 24. Candidate Registration Packets are available in the Center for Student Life and Leadership Development in
Student Life Building 17, Room 112.
Categories: