District Opening Day
Thu Aug 14, 2014
9:15 am - 12:00 pm
The District Opening Day will be head on Thursday, August 14 at Skyline College in the Theatre (Building 1).
This year, faculty leaders have requested that they be allotted time to present the final version of the faculty evaluation performance procedures. These performance evaluation tools have been revised and enhanced to provide faculty with a more meaningful assessment process for both the evaluators and the evaluees.
Luncheons for the events will be held in the Student and Community Center (Building 6) at 11 am & 12 pm.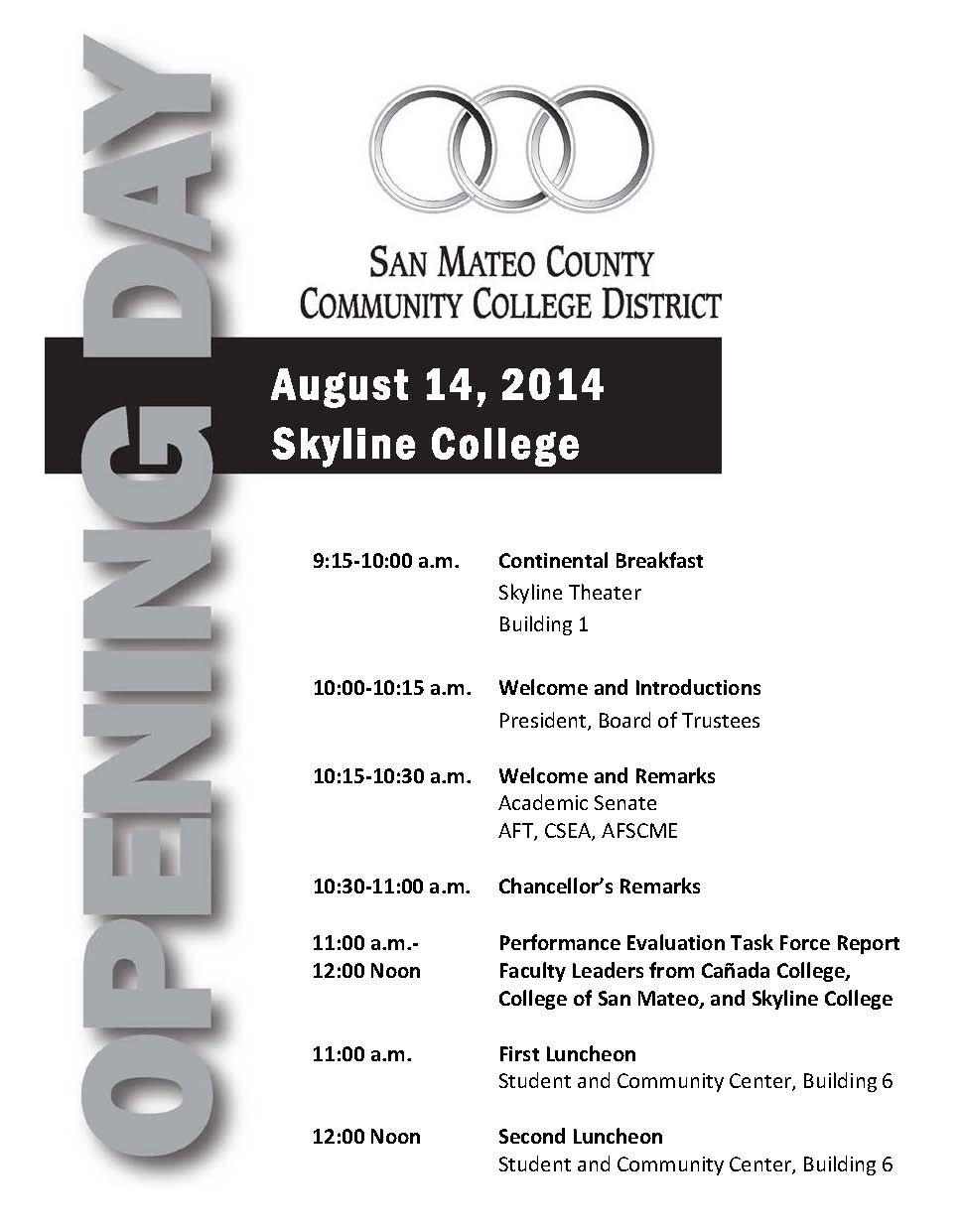 Categories: