Ladies of the Blues - A Tribute to Women in a Man's World
A fundraiser for Playing for Change Foundation
Fri Apr 27, 2012
7:00 pm - 10:00 pm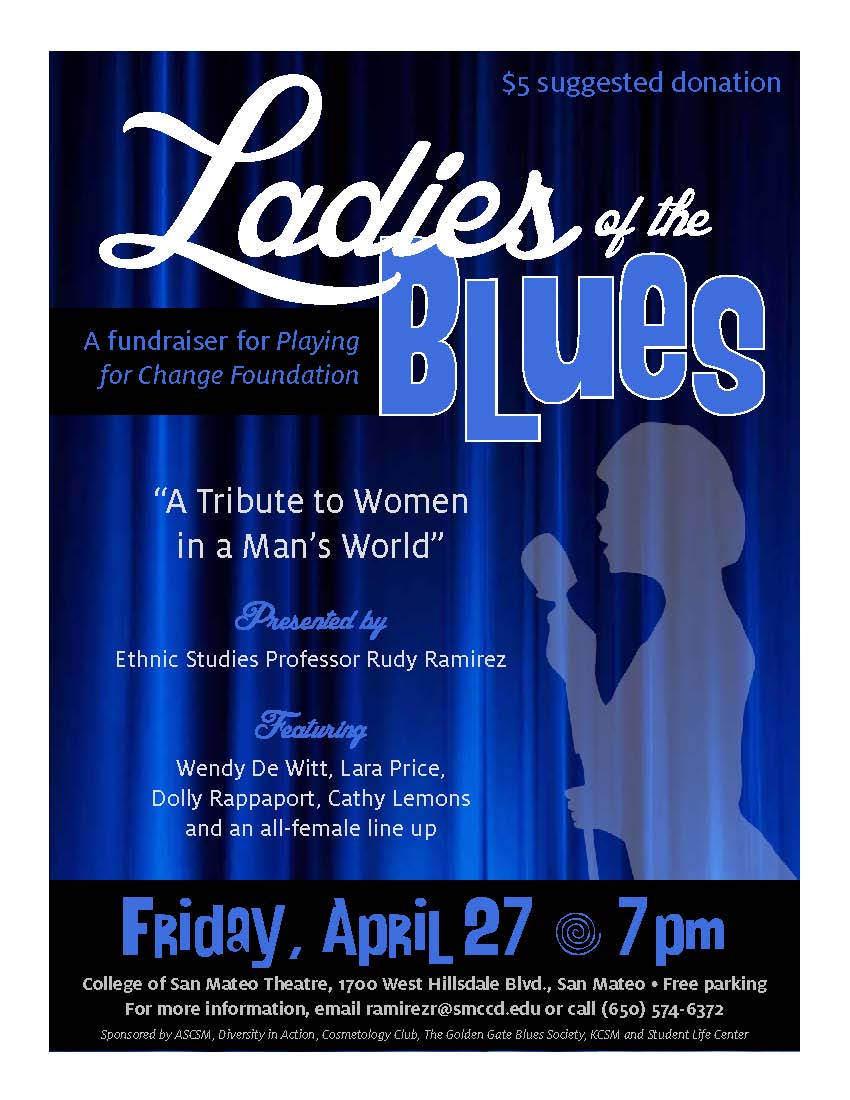 Join Professor Rudy Ramirez as he explores the role of female artists in Blues music.
Featuring Wendy De Witt, Lara Price, Dolly Rappaport, Cathy Lemons, and an all-female line-up.
Sponsored by the Associated Students of CSM, the Diversity in Action Group (DIAG), the CSM Cosmetology Club, the Golden Gate Blues Society, KCSM, and the CSM Center for Student Life.
Cost:
Free, $5 suggested donation
Categories: