R&B Revue
A night of history, music and dance
Wed Nov 14, 2012
7:00 pm - 9:00 pm
CSM invites you to attend an extraordinary evening event celebrating R&B music through song and dance.
Enjoy the sounds of a live band while dance performances include those of the CSM Dance Ensemble and other special guests.
Presented by Ethnic Studies Professor Rudy Ramirez and Dance instructor Denaya Dailey.
This event is a fundraiser for Guitars Not Guns, a program preventing violence in schools through music education and the Luna Dance Institute.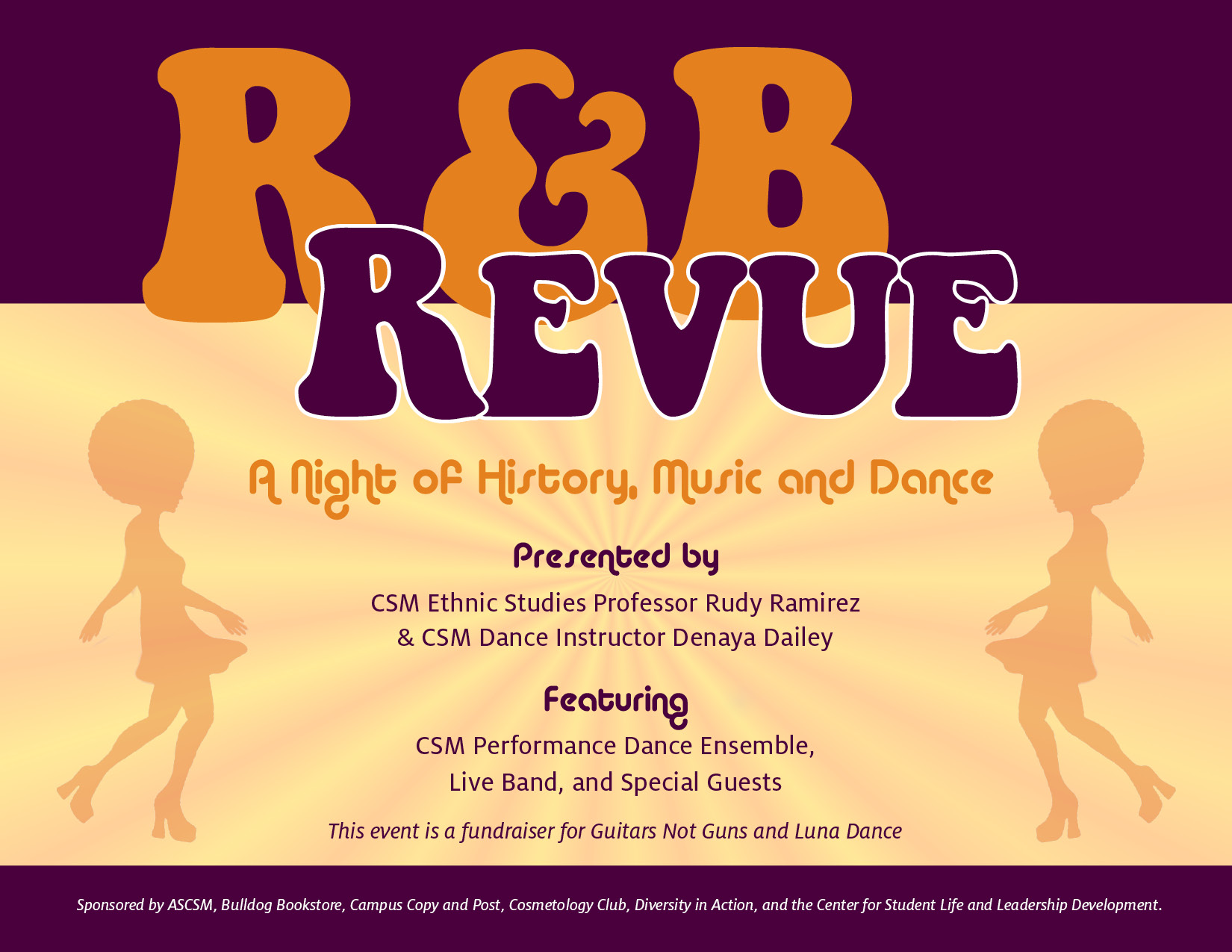 Cost:
$5 suggested donation
Categories: