CSM Health Fair
Take time for 'scary good health' on October 30 & 31
Tue Oct 30, 2012
10:00 am - 2:00 pm
The CSM Health Center Staff welcomes you to the 2012 Health Fair.
Over 25 booths featuring the following:
Flu Shots/$15
Massage
Reike
Fitness Training
Cholesterol & Glucose Screening
Acupuncture
SMC Public Health Dept.
American Red Cross
El Centro de Libertad/Freedom Center
Blood Centers of the Pacific
and much, much, more!
Join us in College Center Building 10 for some ghoulish games, freaky fun, and frightening food!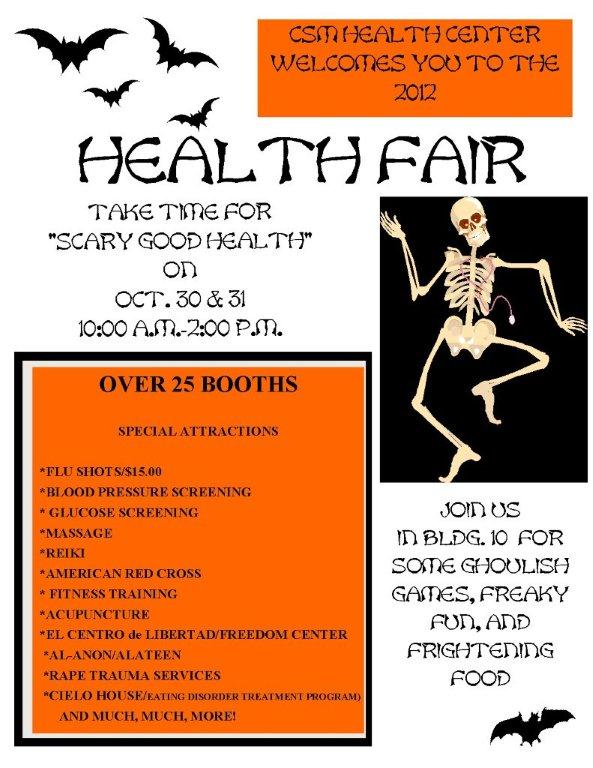 Cost:
Free
Categories: