Premiere of the film Half the Sky
Turning oppression into opportunity for women worldwide
Mon Oct 08, 2012
7:00 pm - 9:00 pm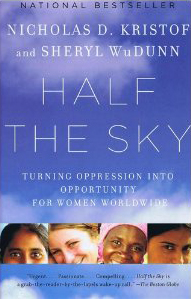 San Mateo Middle College is proud to be the Campus Ambassadors for the screening of this new documentary based on the best selling book Half the Sky.
The film is a passionate call to arms against the oppression of impoverished women around the globe and the inspiring stories of people doing something to empower women to unleash their potential.
Come find out how you can help.
Cost:
Admission is Free
Categories: