16th Annual College of San Mateo Jazz Festival
featuring Grammy Nominee Wayne Bergeron
Fri Nov 16, 2012
8:00 am - 7:00 pm
The 16th Annual College of San Mateo Jazz Festival, featuring trumpet artist and Grammy nominee, Wayne Bergeron performing with the College of San Mateo Monday Evening Jazz Ensemble at a free noon concert.
The all-day festival features performances by nineteen of the Bay Area's top high school jazz bands.
Workshops on various jazz performance techniques will be given by Wayne Bergeron, John Santos, Peck Allmond, and Frank Sumares for the participating students and directors.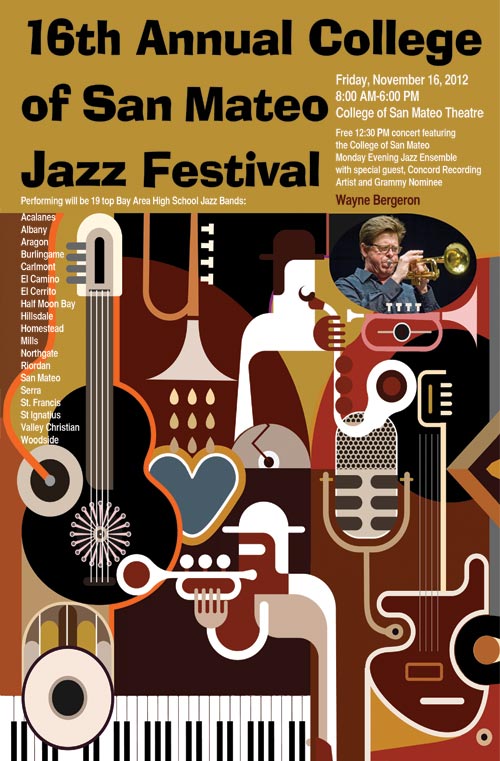 Cost:
Free
Categories: