Dental Assisting and Registered Nursing Programs Open House
CANCELLED
Tue Mar 26, 2013
3:00 pm - 6:00 pm
CANCELLED
Classrooms and Labs for Dental Assisting and Nursing will be open for invitees to view and speak to students and faculty.
RSVP by March 15 to confirm your attendance at the Open House and/or participation in a workshop. Workshop seating is limited so RSVP early!
To RSVP or for more information, contact:
Nursing at (650) 574-6218 or csmnursing@smccd.edu
Dental Assisting at (650) 574-6212 or larochelleb@smccd.edu
Please print the Open House Invitation and place it on your dashboard.
This will be your parking permit for the event.
3-5 pm
Open house with light refreshments provided.
5-6 pm
Nursing & Dental Assisting CEU workshops. Earn one free CEU by attending!
Parking
Beethovan Lot 2 is closest to the event.
Thank you to our sponsors for their support and provision of the CEU workshops
Nursing - Laerdal Medical
Dental - Patterson Dental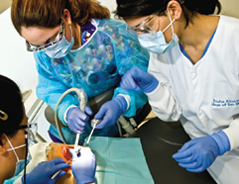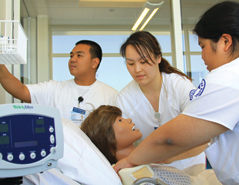 Categories: