KCSM Holiday Sale - CONTINUED!
Thu Dec 13, 2012
9:00 am - 4:00 pm
Because there appears to be interest in the sale, KCSM is resurrecting the hugely popular KCSM Holiday sale and extending it this week on Wednesday and Thursday, December 12 and 13.
It will be held in Studio A, KCSM, Building 9 (underneath the Library). There are still a lot of goodies at great prices!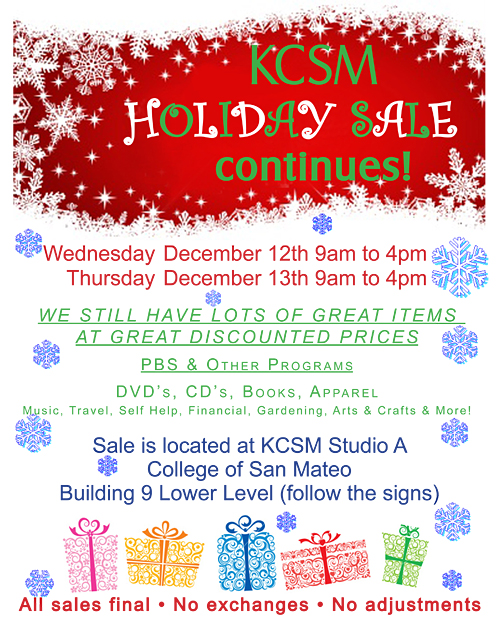 Categories: