CSM Presents at the San Mateo County Fair
Wed Jun 12, 2013
12:00 pm - 5:00 pm
On Wednesday, June 12, and Saturday, June 15, CSM Presents will be at the Mateo County Fair. CSM's students, faculty, staff and alumni will be presenting a variety of music, dance and a hair and makeup demonstration on the "Brews & Blues" stage. Please see the schedule included below for details.
Performances will take place from 12-5 pm on Wednesday and 2-7 pm on Saturday. CSM's bulldog mascot will be on hand to give out complimentary balloons, take photos with you, and assist MC Alex Guiriba with our prize drawings.

CSM's Community Relations & Marketing team will be hosting an informational table, along with college faculty and staff representing a variety of programs and services. Please visit our table and check out our materials or ask us a question. We invite staff, faculty, administration and student participation.

If you're interested in volunteering to assist at the marketing tables please contact Alex Guiriba and/or Beverley Madden. If you can't volunteer just come by and say 'hi' when you attend the fair. This event is coordinated by the Community Relations & Marketing Office.

CSM students, staff and faculty interested in performing on stage should contact Helen Souranoff, Theatre Events Manager at souranoff@smccd.edu. Helen is coordinating and booking acts for CSM Presents.
Wednesday, June 12, 2013 - Blues & Brews Stage
12:00 pm
Dee Dee Pickard and Lou Evans
1:30 pm
Salsa Dancing Demonstration, Becky Boosalis-Oler
2:00 pm
CSM Cosmetology
3:00 pm
Jon Ng, CSM Electronic Music
4:00 pm
Babii Cris, CSM Electronic Music
Saturday, June 15, 2013 - Blues & Brews Stage
2:00 pm
Cosmetology
3:00 pm
Performance Dance Ensemble and Open Heart Yoga
4:00 pm
Marjikeze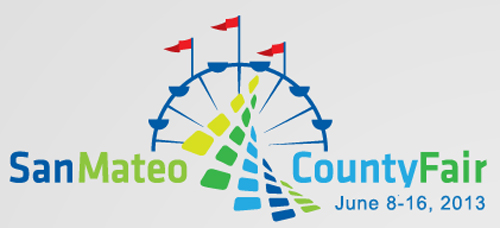 Cost:
Free until 3 pm
Categories: