ALIVE! Mental Health Fair
Tue Mar 19, 2013
10:00 am - 2:00 pm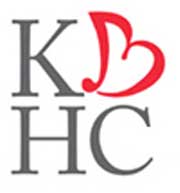 The ALIVE! Mental Health Fair is a program of the Kristin Brooks Hope Center. It was created to provide an interesting educational suicide prevention program aimed at college students.
The fair has visited over 40 colleges so far, and each event has been a huge success! The onsite counselors are amazed at how this event, like no other before, helps them start the conversation about suicide prevention with the students.
Most people do not know that suicide is the second leading cause of death for college students.
Scheduled events are as follows:
Time
Description
11:00 am -Â 2:00 pm
Graffiti Art Exhibit where each student is able to create their
own art expression on a large canvas
12:00 pm
A Reason to Live Documentary
12:30 pm
Bullying DVD
1:00 pm
A one-hour suicide prevention training course in QPR
Sponsored by California Community Colleges Student Mental Health Program
Grant Funds
Cost:
Free
Categories:
CSM College Center Building 10, Bayview Dining Room
1700 W. Hillsdale Boulevard
San Mateo
,
CA
94402
US
Browse Events at this Location
Event Contact Info
Gloria D'Ambra
(650) 574-6396