Alchemy of the Heart: Practicing Gratitude with Pete Guinosso
Fri Apr 12, 2013
12:00 pm - 2:30 pm
Alchemy of the Heart: Practicing Gratitude will guide you in exploring the powerful practice of mindful appreciation, and how such a practice can open you to a life of grace.
In this workshop we will use yoga as a mechanism to explore the transformative emotion of gratitude while utilizing deep hip releases to detoxify the mind/body of negative emotions. We will also explore inversions to tap into our spirits' sense of playfulness, and discover heart opening backbends to feel where joy and gratitude reside in our bodies.

At the end of this workshop, you will have a platform on which to explore this sense of gratitude in your daily life, helping you to connect into the abundance that is available to you in your relationships, and in the world.

Please bring:
your yoga mat
a hand towel
journal(paper)
pencil
All levels are welcome; having sun salutation experience will be helpful.
This course is approved by Yoga Alliance for 2.5 hours of Continuing Education
About Pete
Known for his joyful energy, skilled touch and sense of humor, Pete creates a spiritual yet light-hearted environment for his students to uncover the deeper benefits of yoga. After thirty years of running, cycling, and competitive sports, Pete was astonished to learn that his biggest challenge and adventure would happen on a yoga mat. Within six months of practicing yoga consistently, not only did Pete feel stronger and more flexible, but he also began to realize the deeper benefits of meditative movement. Pete, a 500-ERYT registered teacher, is one of the most popular teachers in the San Francisco, CA area and travels internationally for his workshops, outdoor adventure retreats, and teacher trainings.
College of San Mateo Students/Faculty/Staff
$15 Pre-Registration
$20 CASH @ door

General Admission
$25 Pre-Registration
$30 CASH @ door

Hosted by Open Heart Yoga and CSM Center for Student Life & Leadership Development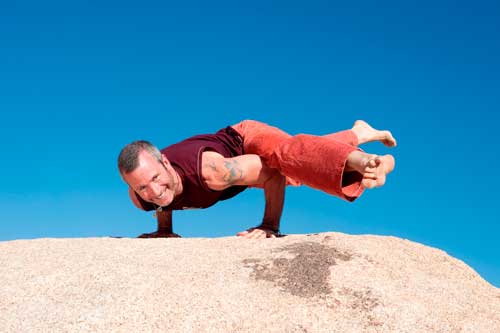 Cost:
$15-$30
Categories: