The Roots of Salsa
A night of history, music and dance, dance, dance!
Fri May 10, 2013
7:00 pm - 9:00 pm
The Roots of Salsa will offer a historical, cultural and musical presentation that identifies this genre as an integral part of the American cultural experience.
A presentation by Ethnic Studies professor Rudy Ramirez will identify the initial encounter between the Spanish, Arawaks and African slave trade which led to the origin of this genre.
After the presentation, a live salsa band will perform and audience members will be invited to join in and dance to their delight.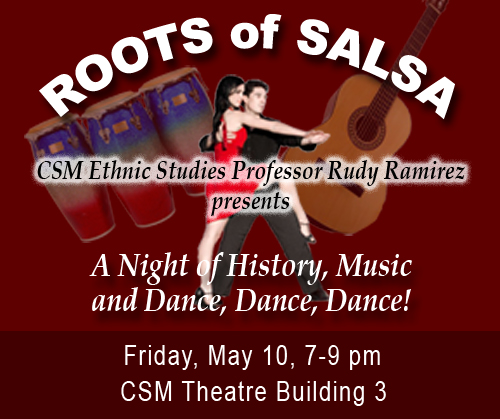 Cost:
$5 suggested donation
Categories: