INTERLIBRARY LOAN (ILL) SERVICE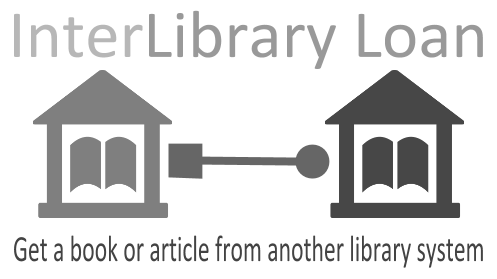 What is Interlibrary Loan (ILL)?
The Interlibrary Loan Service provides access to library materials not owned by your campus library or the Peninsula Library System. All CSM students, faculty and staff who are eligible to borrow materials from the library are eligible to use Interlibrary Loan Services.
How to Request an Interlibrary Loan
If an item is not available in the library catalog or one of our databases, and you want to borrow or access it, you may place a request for it via one of the interlibrary loan (ILL) request forms.
Make sure the item you want is not in the library catalog, ebook databases, or article databases
Place an ILL hold by contacting or going to participating PLS libraries
Request Forms
Once the item which you've requested becomes available, a hold will be placed on the item. You will be contacted by the library to let you know that the item is ready for pickup. In order to check out a held item, come to the library and check it out using the library card with which the hold was placed.
The Fine Print
At the College of San Mateo Library, there are no ILL service charges for SMCCD students, faculty and staff (presentation of a current college ID may be required). Other PLS cardholders will be charged the ILL fee as established at their home PLS library.
Some (but not all) ILL lending libraries charge fees for certain requests. Any fees charged by the lending library - postage, insurance, photocopy costs, ILL service fee - are the responsibility of the requesting user (including students, faculty and staff of the SMCCD) and must be paid in full before using the borrowed material. All library borrowers are fully responsible for any costs assessed by the lending library in connection with lost or damaged materials.