Overview
We will continue to serve you remotely for the Fall 2021 term. Please email us at
csmcareerservices@smccd.edu
and we will respond as soon as we can. Thank you for your patience.
Our current focus is helping students to discover their purpose, their answer to the question, "What's Your Why?" Once students are empowered to realize their "Why," we can help them with the "How." Visit
What's Your Why
to learn more about our "What's Your Why?" campaign, and to read about some of our CSM community members' career journeys.
Students can meet with a career counselor to refine their interests and goals, and design an educational plan that links classroom learning and workplace experiences.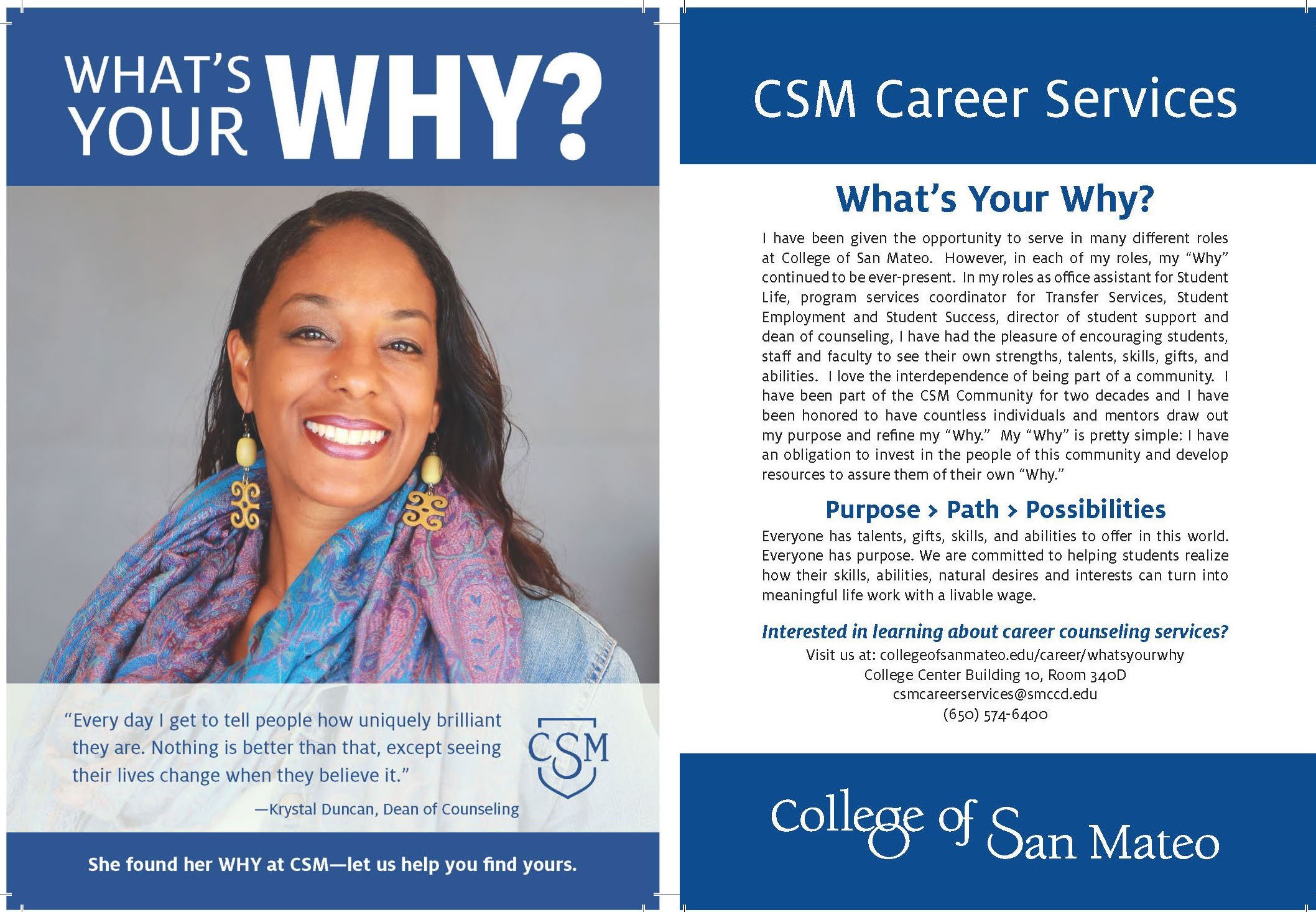 To make an appointment with a career counselor, call
(650) 503-4207.
Check out these great September events!
PDF version of the calendar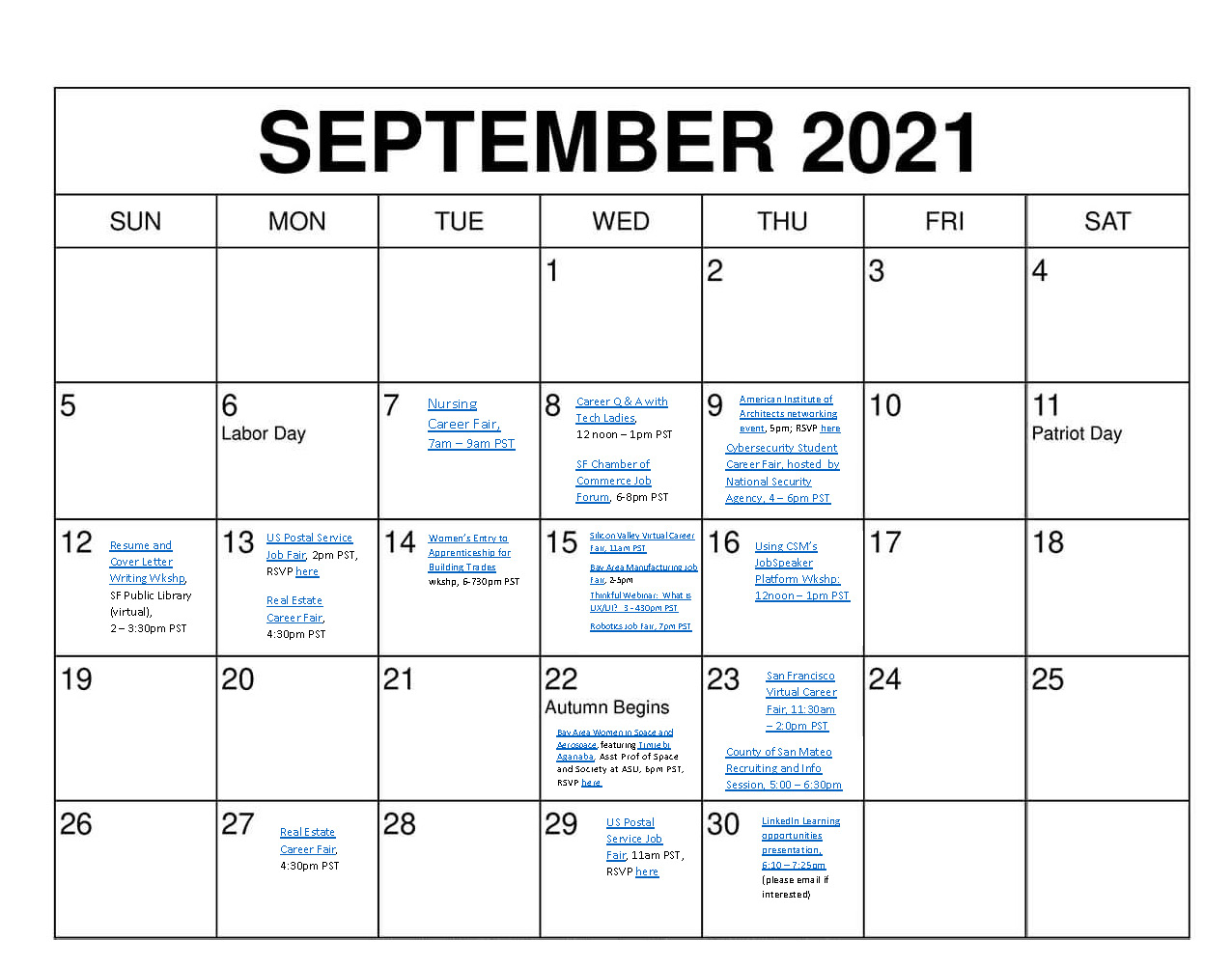 Contact Us

Christine Su
Career Services Coordinator
csmcareerservices@smccd.edu
Career Corner


Featured Offering: Micro-Internships
"How do I get an internship?" is a question often heard in Career Services. Internships are fabulous - if you can get one! On one hand, students want to get an internship in order to gain experience. On the other hand, experience is often a prerequisite for getting an internship. What to do?

Try a MICRO-INTERNSHIP! Micro-internships are short-term, paid professional projects that usually require 10 to 40 hours of work. These projects can help you to showcase your skills, learn more about a company or career field, and build your resume.

For more information, check out our micro-internships webpage.