Overview
The mission of Career Services is to assist students in developing career awareness, exploring related employment options, and outlining career pathways.
Students can meet with a career counselor to refine their interests and goals, and design an educational plan that links classroom learning and workplace experiences.
What's Your Why?
Our current focus is helping students to discover their purpose, their "Why?". Once students are empowered to realize their "Why", we can help them with the "How". Visit
What's Your Why
to learn more about our "What's Your Why" campaign.
College Central Network (CCN)
Students

Use the
CCN
to search for jobs, internships and career guidance.
Employers

Use the
CCN
to post open positions and search for job candidates.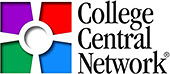 Contact Us
Christine Su
Career Services Coordinator
College Center Building 10
, Room 340D
csmcareerservices@smccd.edu
(650) 574-6116
Hours
Monday
8 am - 4 pm

Tuesday

8 am - 7 pm

Wednesday

8 am - 4 pm

Thursday

8 am - 4 pm